What are Dental Veneers?
Often considered the "Hollywood Smile," dental veneers are a cosmetic dental treatment that Dr. Trask can provide to greatly improve your smile. Dental veneers can fix the color, shape and alignment of your teeth to create a perfect smile. If your teeth could use an improvement in color, shape and alignment, then porcelain veneers could be just what you need for a real smile makeover.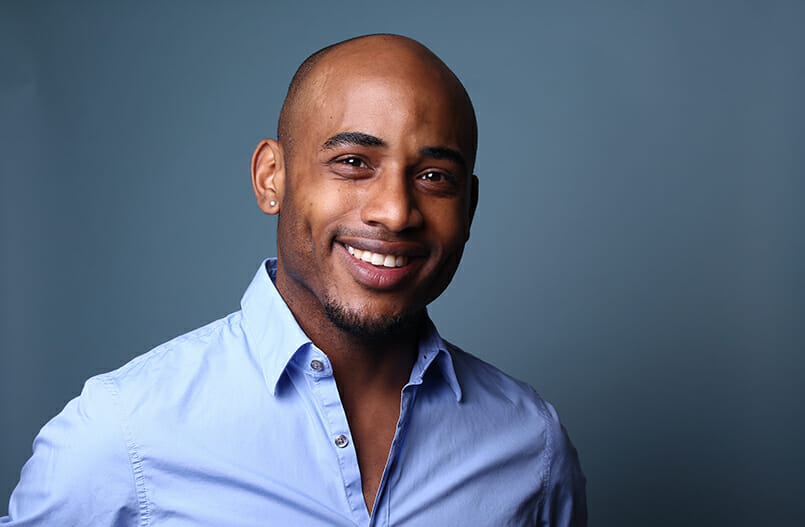 Dental veneers are very thin shells made of porcelain that are designed to go over the front of your teeth in order to improve the appearance of your teeth and smile. Dental veneers can help change a tooth's shape, color, length or size. Dr. Trask will make custom-made dental veneers that will not only beautify your smile, but strengthen it too. Porcelain is durable and stain-resistant.
Do I Need Dental Veneers?
Your smile could benefit from dental veneers if your teeth are…
Discolored
Worn
Physically damaged
Not aligned or spaced correctly
Misshapen
Chipped
It's important to note that if you're suffering from tooth decay, we wouldn't want to use a veneer to cover up the tooth decay. We want to treat the tooth decay first before we put a veneer over the front of your teeth.
If you're looking to create your dream smile, dental veneers may be a great option for you.
Do Dental Veneers Help Prevent Cavities and Tooth Decay?
Dental veneers do not completely prevent cavities and tooth decay. If you have dental veneers, it's still very important that you brush and floss each day, and visit your dentist regularly.
Do I Need to Clean my Dental Veneers?
You can brush and floss normally with veneers, and you still need to get your dental veneers professionally cleaned every six months along with the rest of your teeth. Your teeth and gums will still need to have plaque and tartar regularly removed. Having your teeth cleaned regularly will keep your dental veneers looking their best.
How Long Will my Dental Veneers Last?
Usually, your dental veneers will last anywhere between five to 10 years. With good oral hygiene habits, your dental veneers can last even longer.
What is the Process to Receive Dental Veneers?
Getting dental veneers starts with a consultation. Given that dental veneers are custom-made, Dr. Trask needs to meet with you and examine your unique smile. Dr. Trask will then need to get an impression made of your teeth in order to make dental veneers that are going to perfectly fit your mouth. You'll get temporary veneers until your final dental veneers are made. After your final dental veneers are made, Dr. Trask will get them placed on the front of your teeth safely and effectively.
Are There Limitations to Dental Veneers?
There are some situations in which we would not recommend a patient receives veneers. For example, if you have significantly misaligned teeth or a large gap, orthodontics might be a more appropriate solution than veneers. And if you have lost a lot of tooth structure from decay or trauma (or a particularly severe grinding habit), it might be better to restore your teeth with crowns that cover the entire tooth.