How Do I Know if I Need a Tooth Extraction?
Dr. Trask can offer many treatment options to enable you to keep all of your natural teeth—a primary goal of dentistry. However, there are a number of different reasons that can lead to needing a tooth extraction. A tooth that has suffered damage as a result of trauma, like being hit by something, may need to be extracted. Or an impacted wisdom tooth that may cause trouble for you later on will need to be removed.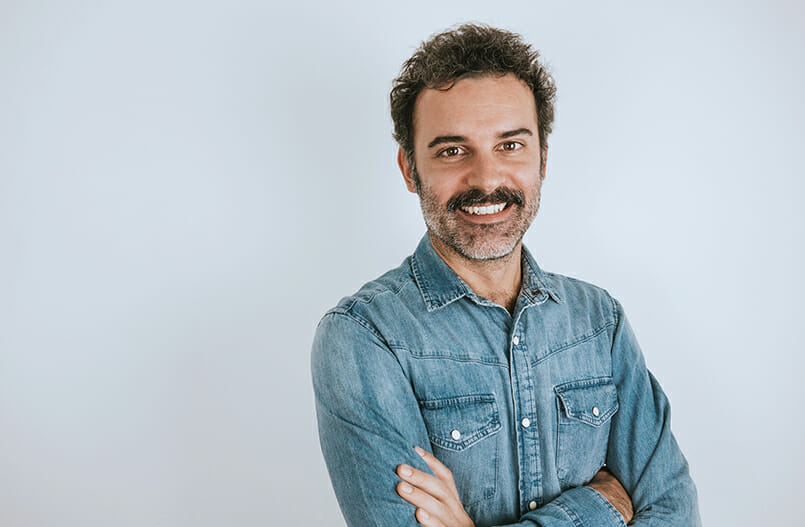 There are times when it's in your (or your child's) best interest to remove a tooth, also known as a tooth extraction. Overcrowding of teeth in the mouth or a crowded mouth with large teeth is a common reason a person may need a tooth extracted. Finally, young children may need one when they have a baby tooth that will not loosen and it is past the time frame that a baby tooth should still be present.
Does Getting a Tooth Extraction Hurt?
While getting a tooth extraction, you'll be under local anesthesia, so you won't feel any pain during your procedure. The tooth being removed and the area around the tooth will be numb. If a patient requires more assistance with the pain, additional sedatives may be administered.
Even after your surgery, the pain is normally mild or non-existent. Most individuals don't really experience pain – just some discomfort for a few days after their tooth extraction.
What Should I Do After My Tooth Has Been Extracted?
It's normal to experience some mild to moderate discomfort and/or swelling. Taking non-steroidal, anti-inflammatory drugs such as ibuprofen and/or aspirin the day of surgery should control most symptoms. Antibiotics may also be prescribed to ensure infection-free healing. Using ice packs on the outside of your jaw, and eating softer foods until you feel more comfortable can also be helpful. Within a few days, all should be back to normal.
How Can I Avoid a Tooth Extraction?
Maintaining good oral hygiene habits and seeing your dentist regularly is always critical to helping your natural teeth remain healthy and intact as long as possible. However, sometimes a tooth extraction is inevitable if you've suffered physical damage to a tooth or you need your wisdom teeth taken out, which is very common.
Whether it's a tooth extraction or a routine cleaning, Dr. Trask and his staff are committed to your health. If you haven't been to the dentist in the last six months or you think you may need a tooth extraction, call us today at (419) 520-9729 and book an appointment. We're helping families all across Monroeville and Norwalk, and we'd love to help you, too.