At Monroeville Dental, we want to help find and identify oral cancer as early as possible. During an exam, we can perform a routine oral screening to detect signs of oral cancer or precancerous lesions.
At Monroeville Dental, we take oral screenings for you and your family very seriously, and that's why we like to use the best technology available. We use the VELscope®, which is one of the most widely used tools for oral screenings.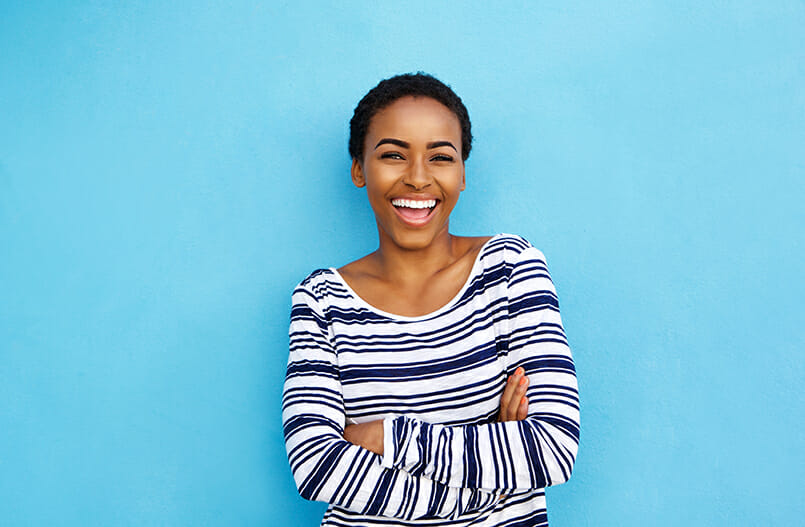 The VELscope® is a small, handheld tool that emits a blue light throughout your mouth. It gives us an enhanced visualization of any abnormalities that may be of concern. Its cutting-edge technology keeps us one step ahead of oral cancer.
Can Oral Cancer be Detected Early by a Dentist?
Yes, having a routine oral cancer screening gives us the opportunity to catch oral cancer early. The earlier we catch the cancer or signs of cancer, the sooner treatment and recovery can begin.
How Often Should I Get an Oral Cancer Screening?
Your and your family's health is our biggest concern. We highly recommend that you get an oral screening completed once per year. This allows us to catch any signs of oral cancer early.
What Causes Oral Cancer?
Maintaining a good oral hygiene regimen means having a preventative dental care plan that helps you stay away from certain habits that can cause damage to your mouth and teeth. It's important to know what can cause oral cancer, so you can significantly reduce your risk of getting oral cancer.
Using tobacco is a common cause of oral cancer. Consuming heavy amounts of alcohol over a long period of time can cause oral cancer, too. Previously having had oral cancer puts you at a greater risk of getting oral cancer again. Excess sun exposure over the course of a long period of time has also been linked to oral cancer. If you have any questions about oral cancer causes, please ask one of our dental staff at your next visit and we would be happy to answer them.
Schedule an Oral Cancer Screening Today
If you haven't received an oral cancer screening in over a year, Monroeville Dental provides thorough, affordable oral cancer screenings for those in Monroeville and Norwalk. Contact us today to schedule your appointment!