What is Invisalign?
Invisalign uses state-of-the-art, patented technology that takes teeth straightening to a whole new level. There's a reason why more and more people are choosing Invisalign. In fact, over six million individuals are Invisalign clients, and Invisalign has helped over one million teens. At Monroeville Dental, we strive to help our patients by using the best technology available, and we highly recommend Invisalign if you want straighter teeth.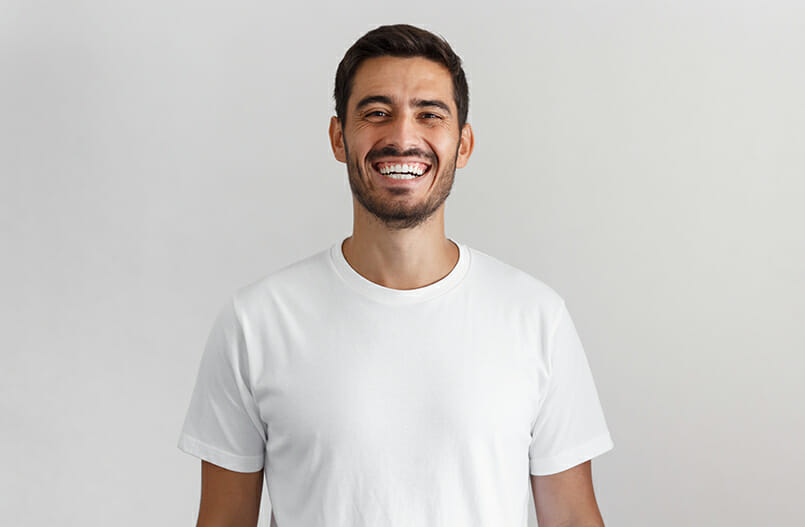 How Does Invisalign Work?
Invisalign doesn't use messy molds in order to get you the right fit. Dr. Trask will work one-on-one with you to get a digital scan of your teeth created for your Invisalign aligners. After your scan, Monroeville Dental will have your brand new Invisalign aligners created for you, and we'll go through how to use and clean them with you.
Should I Get Invisalign?
Invisalign is perfect for teenagers and adults that need their teeth aligned but don't want to deal with the hassle and appearance of braces and metal brackets. Whether you think your alignment needs are big or small, Invisalign at Monroeville Dental may be the perfect solution for you.
Can Invisalign Give Me a Perfect Smile?
Invisalign can't guarantee perfect results, but that's why we recommend an initial consultation with Dr. Trask at Monroeville Dental. He'll be able to examine your current alignment and explain how Invisalign will benefit your unique smile.
Does Invisalign Hurt?
Invisalign is not painful. In fact, many Invisalign users always comment about how comfortable Invisalign is compared to braces.
How Can I Get Invisalign?
Dr. Trask and his experienced, family-friendly team offer Invisalign for those in Monroeville and Norwalk.
If you have any questions about Invisalign or want to book an appointment, contact our team today.