What is Dental Implant Restoration?
The dental implant process involves replacing one or more missing teeth. Dr. Trask refers our patients out to a specialist for the procedure involving placing the base of the implant below the gum line. Then, he will attach a crown or artificial tooth on top of the tooth structure implanted in your gums. Once the full dental implant process has been completed, Dr. Trask is able to restore any damage that can occur in the years following your implant procedure so that your dental implants look good as new.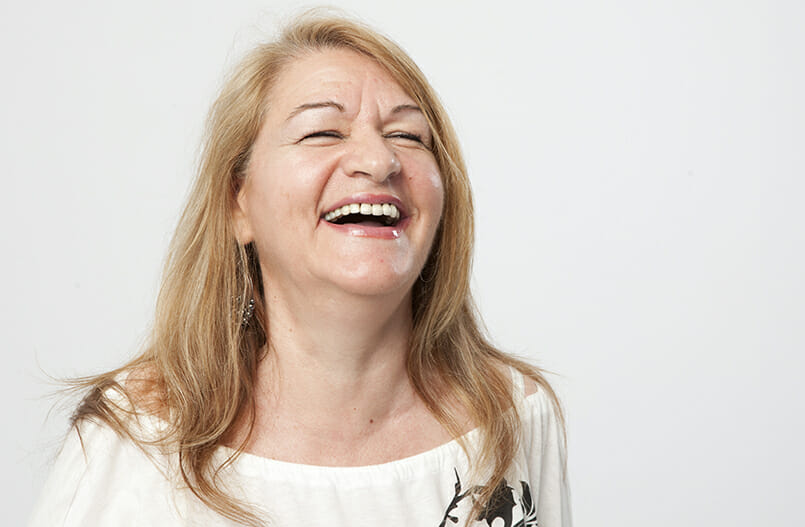 Dental implants can also help with broken or cracked teeth, and they are a great, permanent alternative in restorative treatment. Dental implant restoration can help maintain your dental implants over your lifetime and give you a beautiful, full smile.
Are Dental Implants Effective?
Dental implants are a great restorative dental option, and they're extremely effective at giving you a radiant smile that will leave you happy and confident showing off your teeth. They are a permanent solution to missing teeth that do not come out, as opposed to complete or partial denture sets that are not fully attached to your gums.
How Does Dental Implant Restoration Work?
Dr. Trask will make an impression of the area that needs to be restored. We'll get your custom implant made and placed safely through one of our partner specialists. Then, Dr. Trask will place the natural-looking crown on top and make any adjustments necessary to help it fit perfectly and look like the rest of your teeth.
If you have a previously placed implant, we are also able to restore it to its original look and functionality. Dr. Trask will examine any damage to your crown and give you his recommendations on treatment options to help it look brand new.
How Much Does Dental Implant Restoration Cost?
Having to get a tooth replaced can get expensive, but it's our goal at Monroeville Dental to give you the best, competitive price for restorative dental care, including dental implant restoration.
How Can I Get Dental Implant Restoration Done?
If you have a damaged, chipped or missing tooth, please call us today at (419) 520-9729, and we can schedule an exam for you. This way, we can find out if a dental implant restoration is the right solution for you. We will create a custom treatment plan for you and get you and your smile back on track as soon as possible.